Purge Right® PR-6000 Purging Compound is our real workhorse purging compound. It is our PR-5000 with an extra added component for additional mechanical cleaning and a chemical cleaning action. This product was designed for more difficult problems such as heavy colorant use like liquid colors , worn screw and barrel components and dead spots just to name a few.
Purge Right® PR-6000 Purging Compound is effective for injection molding with hot runner manifolds , blow molding and all types of extrusion processes .
Purge Right® PR-6000 Purging Compound was formulated with the processor in mind by including 4 different chemical agents to cover any resin from 340F to 610F and all process types of equipment. Eliminating the need to stock multiple grades on the floor saves money and time that could utilized elsewhere.
Purge Right® PR-6000 Purging Compound utilizes a modified polypropylene carrier because of its broader heat range compared to polyethylene and styrenic carriers used by others. Polyethylene and styrenic carriers could be the cause of your black specks.
Typical Applications: closures, automotive interior , appliances etc.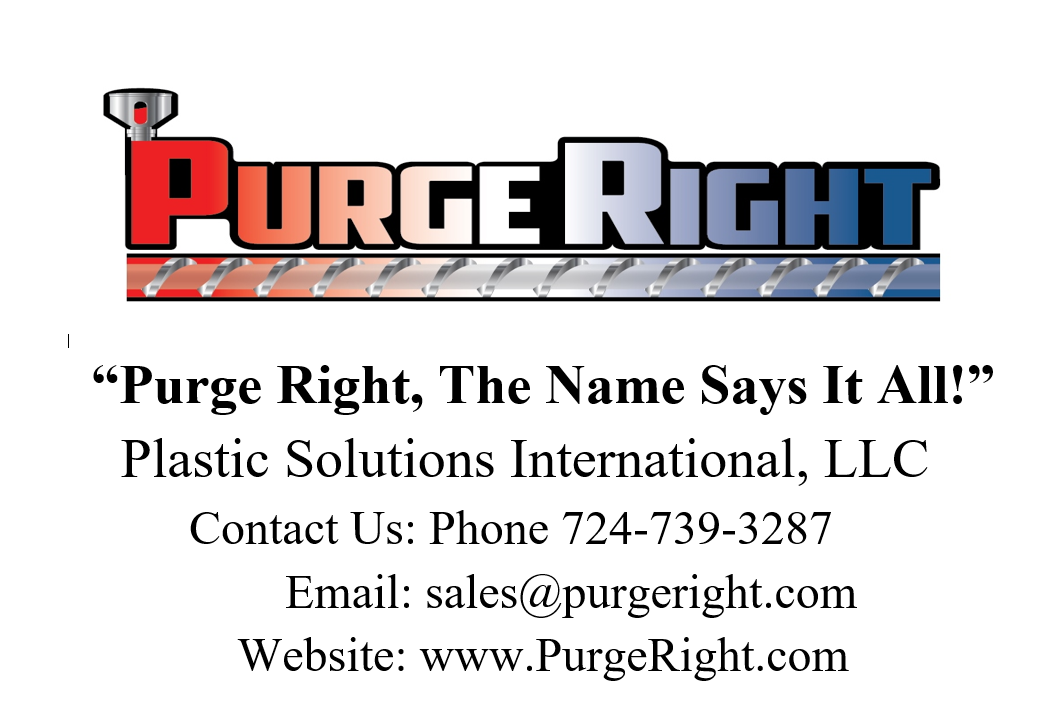 Contact us if you have any questions.
Purge Right™ PR-6000 uses a modified PP carrier with our proprietary chemical compounds.
SDS Sheets available upon request.
Available in 50 lb., 100 lb. boxes, 250 pound drums and 1500 lb. gaylords.